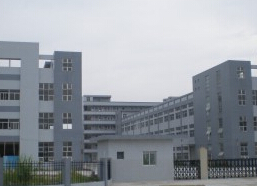 Bora PCB is a Global Provider of Printed Circuit Boards.
Bora PCB is a global provider of printed circuit boards with service both PCB manufacturing and layout services. Founded in 2002 and headquartered in Shenzhen, Bora PCB was listed on China Brand pcb supplier. Three manufacturing campuses were built in Shenzhen, Huizhou, Jian of Jiangxi Province. Besides, there are 2 subsidiaries in HK and Shaoguan. That is to say, Bora PCB shaped the international network of marketing and technique, offering good quality service to more than 4,000 customers from the globe world.
Customer-driven Innovation

As one of the premier quick turn and prototyping circuit board facilities, Bora PCBs consistently leads the way with new developments and services. Industry and research organization's reliance on Bora PCB's capabilities enables them to rapidly develop today's newest technologies. Our ability to provide consistent, dependable results to meet demanding schedules is well known and this could only be achieved by aligning to our customer's needs through constant innovation.
Express Delivery
24 hour turnaround time on double-sided PCB's, 2-4 day turn available up to ten layers; over ten layers can be done in one week. To shorten the cycle time of new product introduction, lower costs and take initial market share, Bora PCB is tailor made to satisfy your needs.
Advanced Technology Products
Backplanes, HDI boards, High-frequency boards,High TG boards, Halogen-free boards, Flexible and Rigid-Flex boards, Hybrids, and any boards with applications in high-tech products. Our products are widely used in many fields, such as telecommunication, industrial control, medical, national defense, power electronics, automatic, computer, IOT etc.

Ethical Responsibility
We are dedicated to the simple but powerful concept that as an organization, we would like to sleep at night, conscience clear. We sustain this through our uncompromising view that the integrity of the organization is only as solid as the sum of its parts, our team.
Environmental Stewardship
Reflecting Bora PCB' commitment to the environment, we strive to ensure our processes exceed the most stringent China environmental regulatory standards. Our vision is to help provide our next generation with a world better than the one we inherited.
Bora PCB was founded as a pcb sales office though quickly evolved into a premier Printed Circuit Board manufacturer for prototyping, quick turns and urgent response projects.
Bora PCB maintains a tradition of providing the highest standards of precision engineering, quality control and technical support possible. Bora PCB's customers are among the most prestigious universities, technology and R&D companies in the world.
Our strength is our team of people whose passion, commitment and experience drives us forward. Our manufacturing facility is dedicated to unyielding customer support and the endless pursuit of lean manufacturing perfection.